Design of the formula art fairing
ART Aristotle Racing Team to design the outer shell of the car seat race | AUTH | 15TH BIENNALE of young artists of the Mediterranean – Thessaloniki Greece "SIMBIOSIS"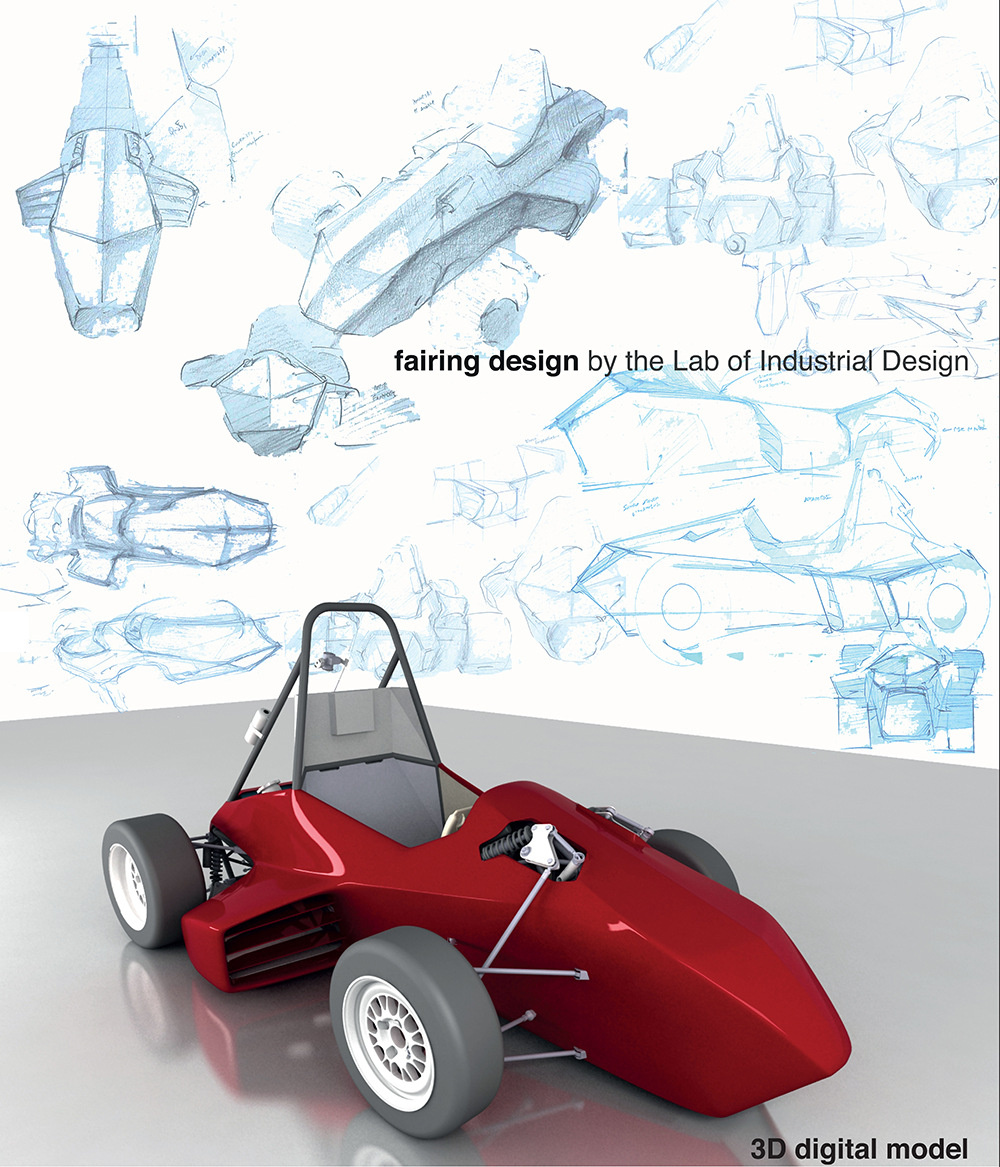 Every industrial object – specially a complex one like the automobile – is the embodiment of a demanding cross field symbiosis. This symbiosis
between the inner qualities of technology and the overt characteristics of style and operation reflects the cultural antagonisms of engineering
and aesthetics in automotive design.
Built upon the idea of a harmonious symbiosis with the engineering package, the new fairing of the Aristotle Racing Team (ART) Formula has been designed to carry all the cultural and aesthetic meaning associated with racing technology. Its prismatic surfaces follow the tubular frame architecture, while the bell cranks of the front suspension have been kept out of the shell to decrease the vollume of the fairing and allow a lower, more dynamic profile. External surfacing and split lines have been designed to optimise fairing construction and facilitate assembly /disassembly.
ART Aristotle Racing Team to design the outer shell of the car seat race | AUTH | 15TH BIENNALE of young artists of the Mediterranean – Thessaloniki Greece "SIMBIOSIS"